ESMERALDA (1886)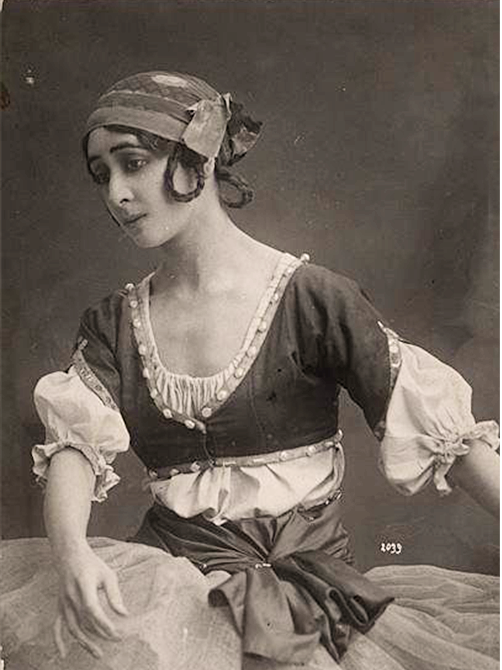 First performed on 17 December 1886
Ballet in four acts and five scenes
Music by Cesare Pughi, Riccardo Drigo
Libretto by Jules Perrot based on Victor Hugo's novel
The Hunchback of Notre-Dame
New version by Marius Petipa after Jules Perrot
The poet Pierre Gringoire finds himself caught in the refuge of the vagabonds and thieves of Paris. The Gypsy girl Esmeralda helps to save him by agreeing to become his wife. Esmeralda is, however, in love with the young officer Phoebus de Châteapers, who rescued her when she was abducted by the priest Claude Frollo and Quasimodo, the bellringer of Notre Dame Cathedral.
Frollo treacherously attacks Phoebus, striking him with a dagger, and accuses Esmeralda of murder. He demands her love in exchange from deliverance from execution, but Esmeralda indignantly rejects the priest's importunities.
Suddenly Phoebus appears. He has not been killed and he attests to Esmeralda's innocence. Justice triumphs and Claude Frollo perishes at the hands of Quasimodo.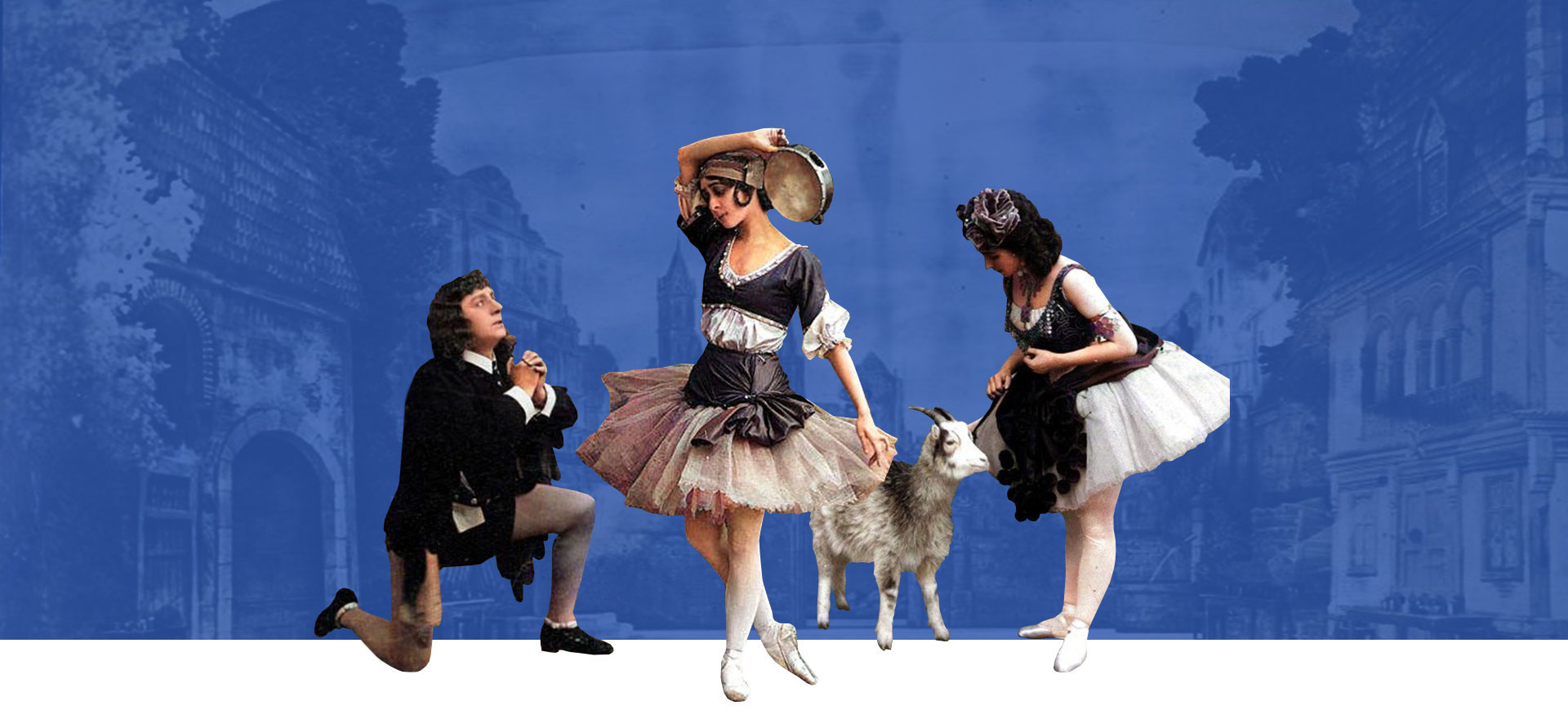 Esmeralda (Pughi, Drigo) 1886