THE PUPILS OF DUPRÉ (1900)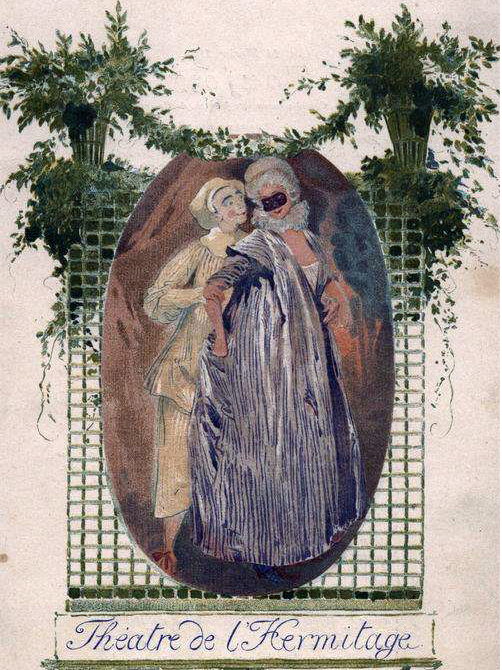 Music by Albert Vizentini, Léo Delibes and others
Libretto by Marius Petipa
Choreography by Marius Petipa
A variand of Petipa's earlier ballet The King's Command, from which the ballet-master removed the scene of the dancing lesson and the one that takes place at the royal court.
He also changed the characters, some of which (Camargo and Vestris) were
borrowed from another of Petipa's earlier ballets, «Camargo».
«The King's Command»
After an audience with the King, the Count is supposed to present his son at court. As he only has four daughters, he decides to pretend Marquino, the lover of the servant girl Pepita, is his son.
Two hidalgos are courting the Count's daughters. who give them a cool response, as they are al
ready in love with others. After discovering that those young men have sneaked into the house, the
Countess takes her daughters off to a convent. Led by Pepita, the young men use cunning to carry the girls away, but Marquino is caught by the police. A duke helps the young men to avoid punishment for the abduction. the King forgives everyone on condition that the Count agree to all four weddings and presents his daughter's husbands, his sons-in-law, to him. The knavish Marquino gets Pepita and dowry.
«Camargo»
«Camargo has two daughters: Marie, who adores dancing, and Madeleine, who adores the Comte de Melun. The Comte de Melun adores not only both the Camargo girls, but also a Spanish noblewoman.
Marie Camargo, unravels, Don Hermandez, and with the aid of King Louis XV, she gets her sister married to the irresponsible Comte. She herself, under the guidance of the ballet-master Vestris, joins the royal ballet troupe and becomes a famous dancer».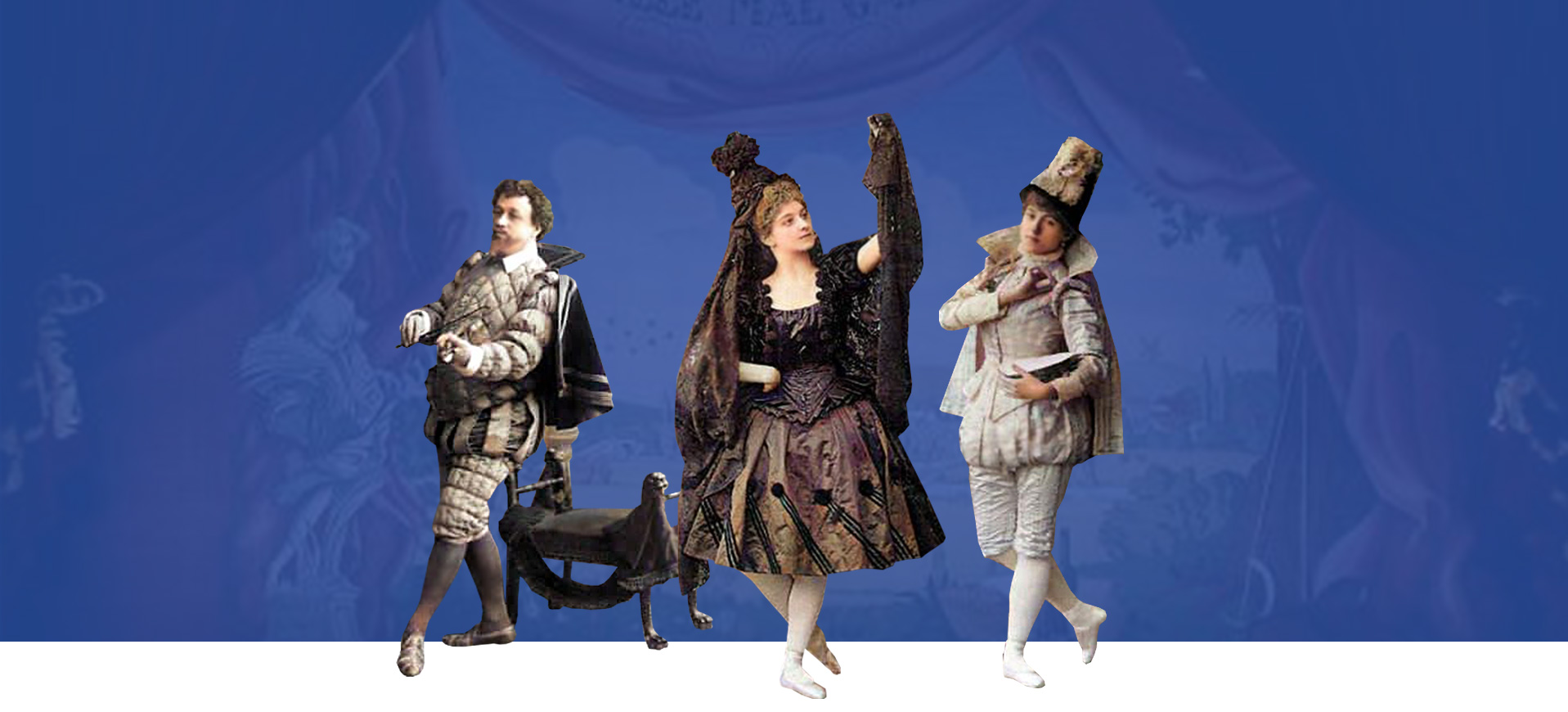 The Pupils of Dupre (Vizintini, Delibes) 1900